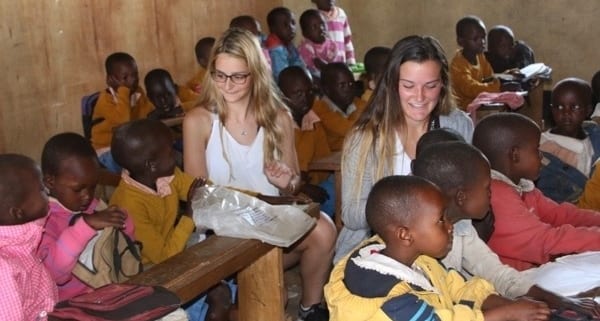 Little Embiti Primary is located in Siana within Embiti village and lies about an hour and half from Elewana Sand River Mara. Land & Life's relationship with the school started in the year 2016 when its population was a little under 100 students. The children are enrolled from early childhood level to grade 4 because the school lacks the infrastructural capacity to accommodate children beyond that level. Currently, it has 2 permanent and 1 semi-permanent classrooms.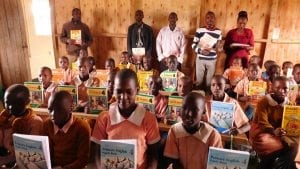 We have been able to provide the school with numerous books & stationery and other in-kind donations as received from our generous donors and guests who stay at Sand River during their safari. We also hold termly conservation education sessions with the top students (grade 3 and 4) who make up the Wildlife Warrior club at the school. Last year, we were able to construct the first ever permanent toilet block, which was greatly appreciated by the school. This is a great start, but we know that a lot more remains to be done at Embiti.
Meetings with the school faculty and community representatives to determine the school's top priority needs gave insight about their water challenge and which initiated our Water Project at the school. This entails providing the school with a new water tank, installation of a rainwater harvesting system and a pipe connection to the nearby community borehole.
We were slightly short of funds to complete this project until the Scopa family and friends (Mike, Caitlin, Shannon, Emma and Emily) visited and spent time with the Embiti children. They enjoyed their visit and on their return home they got in touch and made a donation to allow us to complete the water project.
Their generosity and support, which is so timely, doesn't end at that. They are committed to providing funds for the construction of a new classroom at the school. Their daughter Emma and her best friend Emily are currently raising funds for the construction of a new classroom, which will enable the children to continue with their studies beyond grade 4.
An education is an opportunity to escape poverty, not only for themselves but for their families and villages. An education can be life-changing for these children and their families but only if they can continue to attend school – Emma & Emily
Read about their amazing experience at Embiti on their crowdfunding page:  A school for every kid and help support their goal by sharing their story and/or donating.
Kidogo Kidogo, hujaza kibaba! – "Little by Little, fills the cup – goes a long way".
https://landandlife.foundation/wp-content/uploads/2018/09/eminem1.jpeg
400
600
Hannah Wood
https://landandlife.foundation/wp-content/uploads/2014/09/logoV2_white340.png
Hannah Wood
2018-09-01 09:45:56
2018-09-01 15:52:31
Little by little goes a long way ...