Posts
https://landandlife.foundation/wp-content/uploads/2018/05/seedballslandandlife.jpg
1500
1125
Hannah Wood
https://landandlife.foundation/wp-content/uploads/2014/09/logoV2_white340.png
Hannah Wood
2018-05-30 15:59:19
2018-09-01 15:53:46
Seedballs and digital literacy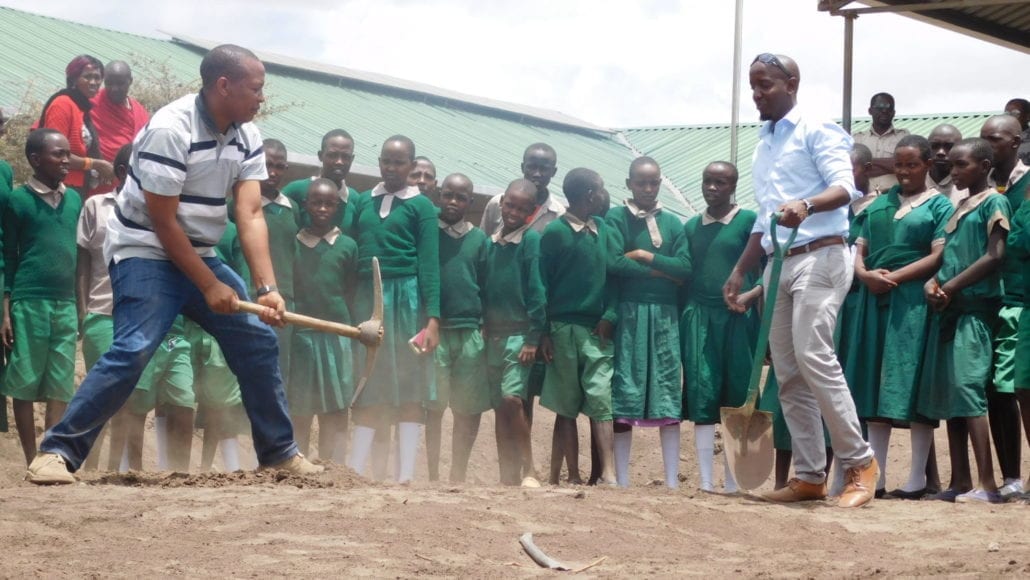 Exciting times at Esiteti Primary in Amboseli, near to Tortilis Camp. Thanks to a generous donation from the A E Reimann Foundation, a large-scale construction project is underway.  Two large classrooms accommodating forty students a-piece are being constructed, complete with full rainwater harvesting system. The classrooms will be added to the existing school buildings and will reduce the current pressure on the school, where students are crowded in and the designated computer lab is being used as a classroom instead.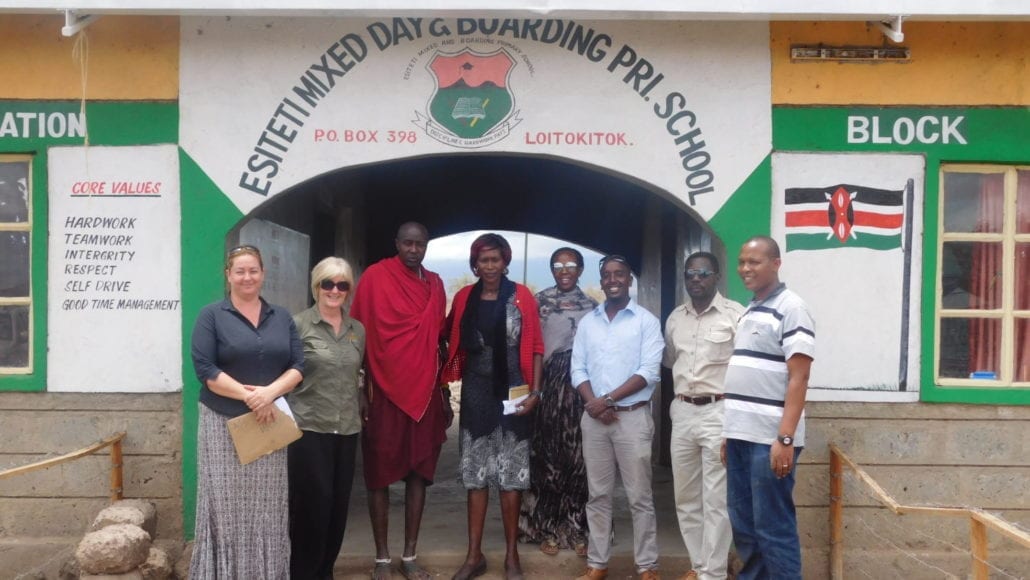 The groundbreaking ceremony was held on Thursday 21st September and was attended by many of the school students as well as representatives of the school committee, the Headmistress Mrs Phides, Candy Smith manager at Tortilis Camp, Hannah and Steve from Land & Life and of course the contractors Cosmos Ltd.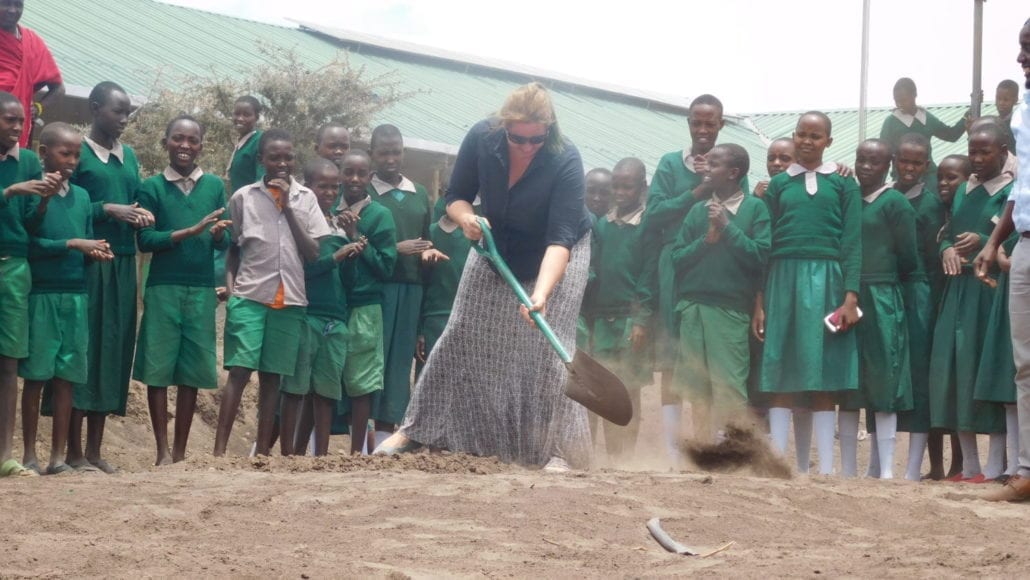 After a ceremonial prayer and words of welcome from the headmistress, the contractors formally broke ground, and then everyone had a turn including students and teachers! It was a lively and exciting event and everyone looks forward to watching the progress as the classrooms take shape. We expect completion before the end of the year so watch this space for updates!
It is thanks to generous donations from visitors, made to address real urgent needs within the communities, that the Land & Life Foundation is able to continue to make a real difference to the lives of communities living in and around wildlife areas. Thanks for all your support,  everyone!
/
0 Comments
/
by Hannah Wood
https://landandlife.foundation/wp-content/uploads/2017/10/Andrew-and-Jesse-the-contractors-leading-the-groundbreaking.jpg
844
1500
Hannah Wood
https://landandlife.foundation/wp-content/uploads/2014/09/logoV2_white340.png
Hannah Wood
2017-10-04 11:34:44
2017-10-29 10:04:45
Groundbreaking Ceremony at Esiteti Primary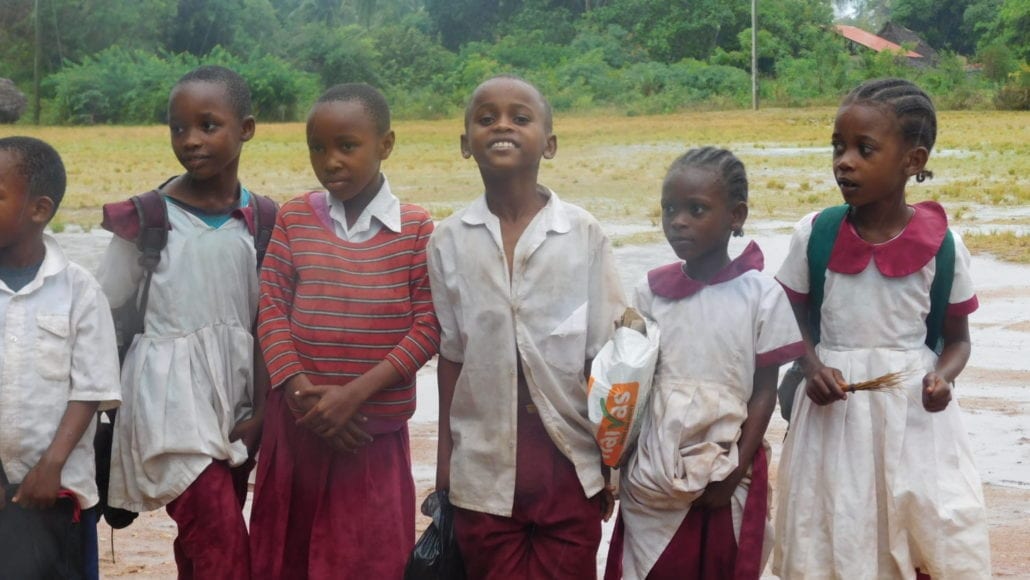 We are delighted to announce that we have found a new partner school to participate in our Wildlife Warrior program.  Mwaroni Primary School is located in Diani Beach, Kenya, just a fifteen minute drive from Elewana's Afrochic. With 631 students currently enrolled, and 20 teachers, Mwaroni is a lively school with a lot going on.
Mwaroni Primary has an active wildlife and environment club already, which is busy planting seedlings in the school nursery ready to plant out around the school grounds. The club is led by enthusiastic teachers Mrs Joyce and Mrs Mwamba. The Wildlife Warrior Club will work with the school environment club and we hope to help the children to go on some exciting field trips to nearby Mombasa.
Land and Life will also be raising funds for the school to buy a photocopier, and then provide much needed repairs to the girls toilet block which currently has no doors. Anyone who would like to help with these projects, please see our Ways-To-Give page and let us know your donation is for Mwaroni. You can also visit the school yourself, any time you find yourself relaxing in Diani.
/
0 Comments
/
by Hannah Wood
https://landandlife.foundation/wp-content/uploads/2017/09/DSCN7383.jpg
844
1500
Hannah Wood
https://landandlife.foundation/wp-content/uploads/2014/09/logoV2_white340.png
Hannah Wood
2017-10-04 10:27:49
2017-10-29 08:31:29
Mwaroni Primary joins the Wildlife Warrior Program