Posts
https://landandlife.foundation/wp-content/uploads/2019/02/Water-tank.jpeg
1152
544
landandlife
https://landandlife.foundation/wp-content/uploads/2014/09/logoV2_white340.png
landandlife
2019-02-27 09:31:04
2019-02-27 09:31:08
The Ripple Effect : Out with the old, in with the new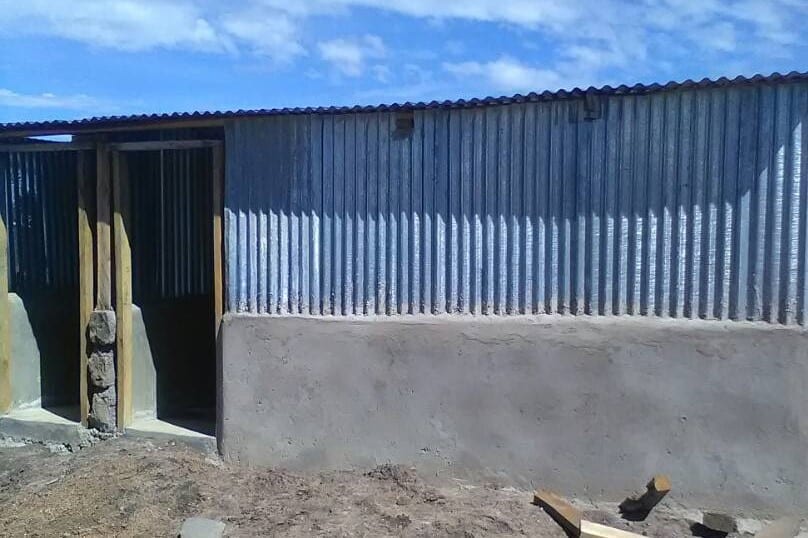 Sanitation and hygiene in schools contributes to better health and educational outcome among school going children.  But just for a moment, imagine attending a primary school with no toilet!   This has been the situation at Embiti Primary School near Sand River Mara since the school was founded six years ago.
That was until last year when a very supportive group of young people staying at Sand River Mara, the Young Presidents Organisation (YPO), visited the school. Having seen the school and talked to the staff and students, the YPO group decided to donate US$ 1,000 towards a toilet project.
We are now thrilled to report that we have overseen the successful construction and completion of 4 toilets and 1 urinal for the children and staff. On a recent visit to the school, the toilet facilities were just about to be completed, and the staff and students are delighted with the improvement in their facilities. It is thanks to generous donations such as this one that the Land & Life Foundation is able to continue to make a real difference to the lives of communities living in and around wildlife areas.
/
by landandlife
https://landandlife.foundation/wp-content/uploads/2017/05/Toilet-1.jpeg
538
808
landandlife
https://landandlife.foundation/wp-content/uploads/2014/09/logoV2_white340.png
landandlife
2017-05-08 15:20:56
2017-10-29 07:56:08
Toilet project at Embiti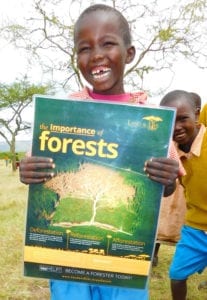 We have recently launched the Wildlife Warrior Program at Embiti Primary School near Sand River Mara (SRM).
Our Project Coordinator David Mbugua, together with SRM guides Jonathan, Mohamed and Daniel, visited the school to give a talk based on our current theme for the term, 'The Importance of Forests'.
The day was educational and good fun – Jonathan was a real hit with the children, bringing out lots of smiles and enthusiasm as the pupils answered his questions. We held a small drawing competition for the young pupils, which involved drawing a realistic tree on the blackboard. The winners were rewarded with pencils, courtesy of the Land & Life Foundation. A team from the Mara Cheetah Project also joined the group's visit, complementing our activities by talking to the young pupils about the importance of wildlife.
The day prepared the children for our Poster Competition, to be held in the last week of July. We look forward to inviting some SRM guests to join the judging panel, giving them the opportunity to get involved in our work with the local community.
The highlight of the visit was seeing the joy on the youngsters' faces when they heard that the Poster Competition winners will go on a game drive in the Maasai Mara National Reserve and visit Sand River Camp.
/
by landandlife
https://landandlife.foundation/wp-content/uploads/2016/06/Jonathan2.jpg
668
1024
landandlife
https://landandlife.foundation/wp-content/uploads/2014/09/logoV2_white340.png
landandlife
2016-06-24 11:06:40
2016-06-24 11:06:40
Wildlife Warrior Program Launched at Embiti Primary School
Portfolio Items