Tag Archive for:
Medical Support
https://landandlife.foundation/wp-content/uploads/2017/06/Patients-during-the-5th-medical-camp.jpg
844
1500
landandlife
https://landandlife.foundation/wp-content/uploads/2014/09/logoV2_white340.png
landandlife
2017-06-20 09:17:27
2017-06-23 12:19:14
Providing a new lease for life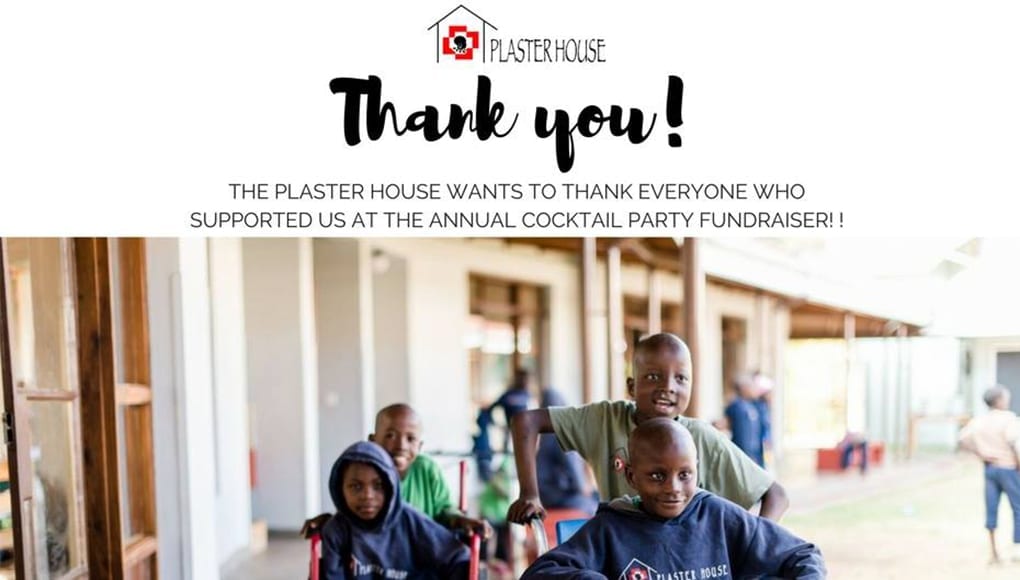 On Friday 24th March Land & Life Foundation co-hosted a Fundraising Gala at Arusha Coffee Lodge. With beer generously provided by Tanzania Breweries Limited and wine kindly provided by Upper Zonal Trading, there were plenty of drinks for everyone, and the lodge provided a fine spread of snacks for all guests. Prizes for the silent auction were donated from a wide range of generous sponsors including Coastal Aviation, Serengeti Balloon Safaris, Elewana Collection, Sopa Lodges, Salt Restaurant Dar es Salaam, Nomad Tanzania, Amani Forest Camp, and many more.
The event was a huge success and we raised over $20,000! This amount is being donated directly and in full to the Plaster House Arusha, a rehabilitation home for children recovering from life changing orthopaedic, plastic or neuro surgery. Plaster House will be using the funds raised at this event to purchase a Toyota Hiace van, and this will be used to transport  the sick children and their carers to and from the hospital for surgery and appointments.  Everyone is thrilled, and the staff and patients and Paster House would like to thank everyone who attended the event and contributed to the successful evening.
https://landandlife.foundation/wp-content/uploads/2017/05/Plaster-Gala.jpg
580
1020
landandlife
https://landandlife.foundation/wp-content/uploads/2014/09/logoV2_white340.png
landandlife
2017-05-08 15:26:38
2017-10-29 07:54:01
Over $20,000 for Plaster House!
Dear Friends and Supporters,
Right now, there are thousands of people in some of the remotest areas of Kenya who are in desperate need of medical care and attention that they simply cannot get access to.
From newborn babies and children to pregnant women and seniors, rural communities in the Maasai Mara are at real risk of sickness, disease and even death because of the lack of basic medicine.
But you can help. The Aitong Medical Camp, supported by the Land & Life Foundation, the Kicheche Community Trust and Safarilink Aviation provides essential medical supplies and highly trained medical personnel where they're needed most. Without these free camps, sick, injured and vulnerable people couldn't afford to  receive this level of professional care and access to medicine they so desperately need.
Over the last 5 years, the annual camps have helped over a thousand people, saving lives and providing healthier futures. But there's so much more we need to do.
The camps can only run because of vital donations from people like you. Your donation will help pay for the medical supplies, camp licences and community mobilisation. Without your kind gift, we simply couldn't run the camps and we urgently need to raise $3,000 by November to make sure this year's camp will go ahead.
As little as:
$10 will buy two boxes of examination gloves
$30 will buy 100 vials of injections
$50 will buy one set of Obs/Gynae medical kit
$100 will cover the application fee for the medical camp licence
$150 will buy 100 bottles of cough medication
$200 will buy enough syringes and needles to be used during the Medical Camp and stock the Aitong Health Centre
Donate now and help make this year's camp reach as many people as possible.
https://landandlife.foundation/wp-content/uploads/2015/12/medical.jpg
450
1500
landandlife
https://landandlife.foundation/wp-content/uploads/2014/09/logoV2_white340.png
landandlife
2016-10-03 14:46:43
2016-10-04 11:38:57
5th Aitong Medical Camp
Tag Archive for:
Medical Support