The Annual Wildlife Warrior Retreat was held this year on 13-17 November at the wonderful Lewa Conservation Education Centre. This event takes place every year and brings together the bright young students who are studying under the Wildlife Warrior Program Scholarship scheme, with a passion for conservation these young people are the future of wildlife conservation and habitat preservation in East Africa.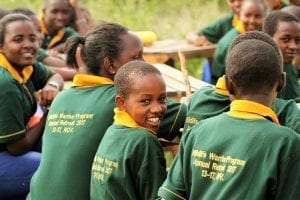 This year we hosted 27 students and their 5 patrons for a full three days at Lewa, participating in this year's theme Water Conservation. The young people took part in drama and role plays, which they wrote and performed themselves; they experienced the wonders of wildlife through a  day of game drives, accompanied by experienced conservation educators and wildlife guides; they received mentoring and guidance sessions from Land & Life team and the Centre education professionals; and of course they had lots of fun.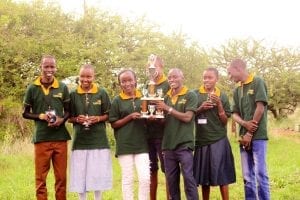 The Annual Retreat is a crucial part of the Wildlife Warrior Program, keeping the young students interested and engaged in conservation throughout their secondary schooling. The team from Lewa CEC, inspired and professional, help the students to understand the possibilities of good wildlife and habitat management and highlight the challenges faced. The recurring event helps to develop a network of bright young people from geographically diverse areas, but all sharing the common experience of living in or near conservation areas. Mentoring of the students as they progress through their education and feeding in new concepts and new problem-solving and partnership skills is a vital part of helping them develop into strong conservation aware voices for their communities. Whether they be teachers, rangers, doctors or carpenters, they will be leaders within their communities, giving wildlife a voice at the table.
.
For more information please see the Land & Life website or Facebook page, and to make a contribution to the Wildlife Warrior Program and help more bright students benefit, please make a donation here.
https://landandlife.foundation/wp-content/uploads/2017/12/IMG_6188.jpg
1500
1000
Hannah Wood
https://landandlife.foundation/wp-content/uploads/2014/09/logoV2_white340.png
Hannah Wood
2017-12-08 15:02:03
2017-12-08 15:02:40
Annual Wildlife Warrior Retreat 2017