Making a difference, one coaster at a time!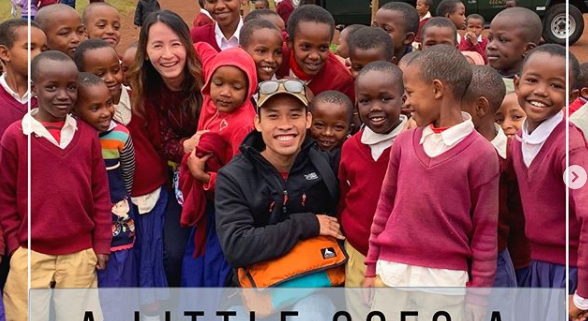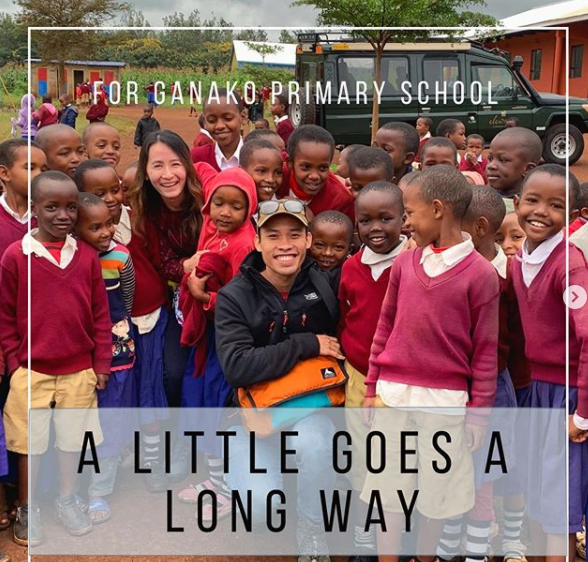 In June 2019, Sean and I had the opportunity to visit Ganako primary near Elewana The Manor, Ngorongoro, Tanzania. It was an eye-opening experience, one which I remember so clearly because really, the whole hour we spent there was pretty hard to forget.
We learned that record-keeping was still handwritten in books, some classes had a teacher to student ratio of 1:70-80, there is a single teacher specially hired to teach a deaf student in sign language and special needs students, the school bell to gather the school was simply through hitting a round metal piece and the headmaster addressed the entire school with just his voice, etc.  
Despite all these, the teachers there still strive to do their best for the students with whatever little resources they have. As teachers ourselves, we understand how much fellow teachers hope to do for the students and limited resources can be a challenge to overcome. So as Teacher's Day approaches, Sean and I, together with Heather, would like to do a little something to help Ganako Primary School and at the same time, celebrate the effort of the teachers by contributing to the setting up of a tea station as a morale-booster for them. It will require the procurement of equipment such as burners, cooking pots, thermos flasks, gas bottles and the food items such as sugar and milk powder enough to last for a while. Their headmistress also shared a list of school needs:
School stationery – textbooks, writing materials, exercise books

Water tanks for storage especially during dry seasons

Electrification – connecting the school with electricity

School infrastructure – some classrooms and teachers' offices require finishing i.e. painting,  windows, doors, and flooring 
Recently, Heather has been exploring polymer clay and with some help from us, created some handmade, one-of-kind coasters. So we thought to channel her interests into helping those in need.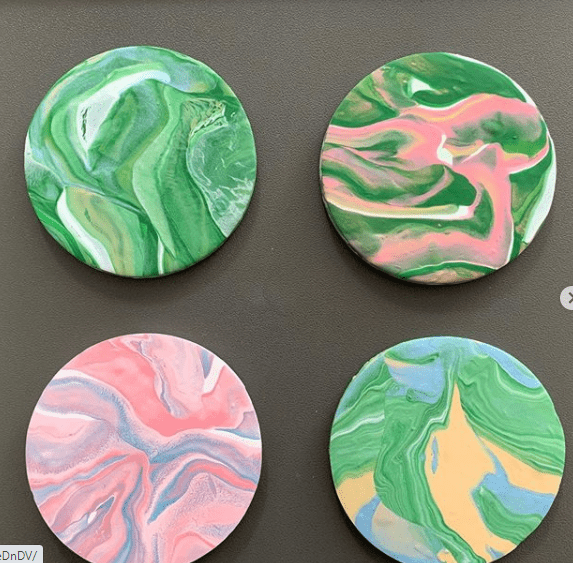 So yes! We are now taking custom orders for these coasters till 3 September 2020 2359h and 100% of proceeds will go to setting up the tea station for teachers and helping the school fulfill their "wish list". To place your order, simply go to this link! 
Each coaster is unique, lightweight, durable and waterproof. It costs $8 for a piece and a set of 4 will be $30. Please note that due to the handmade nature of these coasters, there may be slight imperfections which will offer unique character, but not affect its quality. 
In partnership with Elewana Collection's Land & Life Foundation, please consider joining us in helping the school because these teachers need the resources to provide a more conducive learning environment for the children. Every coaster purchased will go a long way in helping the teachers and students in the school. We thank you in advance for your support and look forward to creating usable, and unique process art for your home!
Clarissa & Sean – Past guests at Elewana The Manor, Ngorongoro
https://landandlife.foundation/wp-content/uploads/2020/08/Clarissa1.png
562
588
landandlife
https://landandlife.foundation/wp-content/uploads/2014/09/logoV2_white340.png
landandlife
2020-08-28 13:35:23
2020-12-09 14:29:24
Making a difference, one coaster at a time!